Welcome to mrhop.com,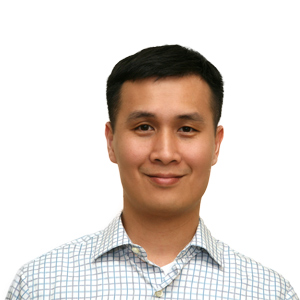 While in college 1998, I started helping my previous employer with her computer related problems. Soon, her network of professionals started requesting my services. I was doing it for free. But one day, a client insisted on paying. From that humble beginning, my small consulting company started. Since then, I've helped many people and small business owners with their technology related needs. I've always had a knack for hardware coupled with strong understanding of software. With 20 years of experience, no challenge is too great.

I believe in personal interaction and relationships. And always strive to interact face to face, listen to my clients, and recommend the most cost effective solution.

For services and inquiries, please use site contact page.

God bless,
Hop Nguyen

&nbsp
---
My Utmost For His Highest By Oswald Chambers
Thinking of Prayer as Jesus Taught
"Pray without ceasing . . ." (1 Thessalonians 5:17).

O

ur thinking about prayer, whether right or wrong, is based on our own mental conception of it. The correct concept is to think of prayer as the breath in our lungs and the blood from our hearts. Our blood flows and our breathing continues "without ceasing"; we are not even conscious of it, but it never stops. And we are not always conscious of Jesus keeping us in perfect oneness with God, but if we are obeying Him, He always is. Prayer is not an exercise, it is the life of the saint. Beware of anything that stops the offering up of prayer. "Pray without ceasing . . ." -- maintain the childlike habit of offering up prayer in your heart to God all the time.

Jesus never mentioned unanswered prayer. He had the unlimited certainty of knowing that prayer is always answered. Do we have through the Spirit of God that inexpressible certainty that Jesus had about prayer, or do we think of the times when it seemed that God did not answer our prayer? Jesus said, ". . . everyone who asks receives . . ." (Matthew 7:8). Yet we say, "But . . . , but . . . ." God answers prayer in the best way -- not just sometimes, but every time. However, the evidence of the answer in the area we want it may not always immediately follow. Do we expect God to answer prayer?

The danger we have is that we want to water down what Jesus said to make it mean something that aligns with our common sense. But if it were only common sense, what He said would not even be worthwhile. The things Jesus taught about prayer are supernatural truths He reveals to us.

More...