Welcome to mrhop.com,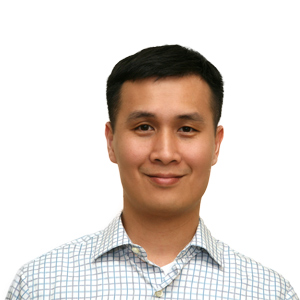 While in college 1998, I started helping my previous employer with her computer related problems. Soon, her network of professionals started requesting my services. I was doing it for free. But one day, a client insisted on paying. From that humble beginning, my small consulting company started. Since then, I've helped many people and small business owners with their technology related needs. I've always had a knack for hardware coupled with strong understanding of software. With 20 years of experience, no challenge is too great.

I believe in personal interaction and relationships. And always strive to interact face to face, listen to my clients, and recommend the most cost effective solution.

For services and inquiries, please use site contact page.

God bless,
Hop Nguyen

&nbsp
---
My Utmost For His Highest By Oswald Chambers
Don't Plan Without God
"Commit your way to the Lord, trust also in Him, and He shall bring it to pass" (Psalm 37:5). Don't plan without God. God seems to have a delightful way of upsetting the plans we have made, when we have not taken Him into account. We get ourselves into circumstances that were not chosen by God, and suddenly we realize that we have been making our plans without Him -- that we have not even considered Him to be a vital, living factor in the planning of our lives. And yet the only thing that will keep us from even the possibility of worrying is to bring God in as the greatest factor in all of our planning.

In spiritual issues it is customary for us to put God first, but we tend to think that it is inappropriate and unnecessary to put Him first in the practical, everyday issues of our lives. If we have the idea that we have to put on our "spiritual face" before we can come near to God, then we will never come near to Him. We must come as we are.

Don't plan with a concern for evil in mind. Does God really mean for us to plan without taking the evil around us into account? "Love . . . thinks no evil"

(1 Corinthians 13:4-5). Love is not ignorant of the existence of evil, but it does not take it into account as a factor in planning. When we were apart from God, we did take evil into account, doing all of our planning with it in mind, and we tried to reason out all of our work from its standpoint.

Don't plan with a rainy day in mind. You cannot hoard things for a rainy day if you are truly trusting Christ. Jesus said, "Let not your heart be troubled . . ." (John 14:1). God will not keep your heart from being troubled. It is a command -- "Let not . . . ." To do it, continually pick yourself up, even if you fall a hundred and one times a day, until you get into the habit of putting God first and planning with Him in mind.

More...