Welcome to mrhop.com,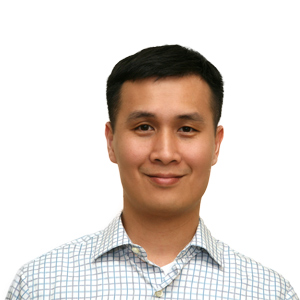 While in college 1998, I started helping my previous employer with her computer related problems. Soon, her network of professionals started requesting my services. I was doing it for free. But one day, a client insisted on paying. From that humble beginning, my small consulting company started. Since then, I've helped many people and small business owners with their technology related needs. I've always had a knack for hardware coupled with strong understanding of software. With 20 years of experience, no challenge is too great.

I believe in personal interaction and relationships. And always strive to interact face to face, listen to my clients, and recommend the most cost effective solution.

For services and inquiries, please use site contact page.

God bless,
Hop Nguyen

&nbsp
---
My Utmost For His Highest By Oswald Chambers
The Mystery of Believing
"He said, "Who are You, Lord?" (Acts 9:5).

T

hrough the miracle of redemption, Saul of Tarsus was instantly changed from a strong-willed and forceful Pharisee into a humble and devoted bondservant of the Lord Jesus.

There is nothing miraculous or mysterious about the things we can explain. We control what we are able to explain, consequently it is only natural to seek an explanation for everything. It is not natural to obey, yet it is not necessarily sinful to disobey. There can be no real disobedience, nor any moral virtue in obedience, unless a person recognizes the higher authority of the one giving the orders. If this recognition does not exist, even the one giving the orders may view the other person's disobedience as freedom. If one rules another by saying, "You must do this," and, "You will do that," he breaks the human spirit, making it unfit for God. A person is simply a slave for obeying, unless behind his obedience is the recognition of a holy God.

Many people begin coming to God once they stop being religious, because there is only one master of the human heart -- Jesus Christ, not religion. But "Woe is me" if after seeing Him I still will not obey (Isaiah 6:5, also see verse 1). Jesus will never insist that I obey, but if I don't, I have already begun to sign the death certificate of the Son of God in my soul. When I stand face to face with Jesus Christ and say, "I will not obey," He will never insist. But when I do this, I am backing away from the recreating power of His redemption. It makes no difference to God's grace what an abomination I am, if I will only come to the light. But "Woe is me" if I refuse the light (see John 3:19-21).

More...