Welcome to mrhop.com,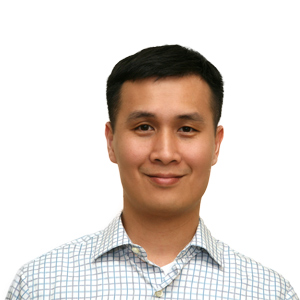 While in college 1998, I started helping my previous employer with her computer related problems. Soon, her network of professionals started requesting my services. I was doing it for free. But one day, a client insisted on paying. From that humble beginning, my small consulting company started. Since then, I've helped many people and small business owners with their technology related needs. I've always had a knack for hardware coupled with strong understanding of software. With 25 years of experience, no challenge is too great.

I believe in personal interaction and relationships. And always strive to interact face to face, listen to my clients, and recommend the most cost effective solution.

For services and inquiries, please use site contact page.

God bless,
Hop Nguyen

&nbsp
---
My Utmost For His Highest By Oswald Chambers
"The Temple of the Holy Spirit"
" . . . only in regard to the throne will I be greater than you" (Genesis 41:40).

I

am accountable to God for the way I control my body under His authority. Paul said he did not "set aside the grace of God" -- make it ineffective (Galatians 2:21). The grace of God is absolute and limitless, and the work of salvation through Jesus is complete and finished forever. I am not being saved -- I am saved. Salvation is as eternal as God's throne, but I must put to work or use what God has placed within me. To "work out [my] own salvation" (Philippians 2:12) means that I am responsible for using what He has given me. It also means that I must exhibit in my own body the life of the Lord Jesus, not mysteriously or secretly, but openly and boldly. "I discipline my body and bring it into subjection . . ." (1 Corinthians 9:27). Every Christian can have his body under absolute control for God. God has given us the responsibility to rule over all "the temple of the Holy Spirit," including our thoughts and desires (1 Corinthians 6:19). We are responsible for these, and we must never give way to improper ones. But most of us are much more severe in our judgment of others than we are in judging ourselves. We make excuses for things in ourselves, while we condemn things in the lives of others simply because we are not naturally inclined to do them.

Paul said, "I beseech you . . . that you present your bodies a living sacrifice . . ." (Romans 12:1). What I must decide is whether or not I will agree with my Lord and Master that my body will indeed be His temple. Once I agree, all the rules, regulations, and requirements of the law concerning the body are summed up for me in this revealed truth-my body is "the temple of the Holy Spirit."

More...