Welcome to mrhop.com,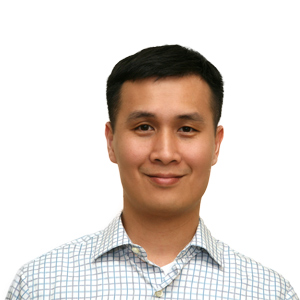 While in college 1998, I started helping my previous employer with her computer related problems. Soon, her network of professionals started requesting my services. I was doing it for free. But one day, a client insisted on paying. From that humble beginning, my small consulting company started. Since then, I've helped many people and small business owners with their technology related needs. I've always had a knack for hardware coupled with strong understanding of software. With 20 years of experience, no challenge is too great.

I believe in personal interaction and relationships. And always strive to interact face to face, listen to my clients, and recommend the most cost effective solution.

For services and inquiries, please use site contact page.

God bless,
Hop Nguyen

&nbsp
---
My Utmost For His Highest By Oswald Chambers
Am I Looking To God?
"Look to Me, and be saved . . ." (Isaiah 45:22).

D

o we expect God to come to us with His blessings and save us? He says, "Look to Me, and be saved . . . ." The greatest difficulty spiritually is to concentrate on God, and His blessings are what make it so difficult. Troubles almost always make us look to God, but His blessings tend to divert our attention elsewhere. The basic lesson of the Sermon on the Mount is to narrow all your interests until your mind, heart, and body are focused on Jesus Christ. "Look to Me . . . ."

Many of us have a mental picture of what a Christian should be, and looking at this image in other Christians' lives becomes a hindrance to our focusing on God. This is not salvation -- it is not simple enough. He says, in effect, "Look to Me and you are saved," not "You will be saved someday." We will find what we are looking for if we will concentrate on Him. We get distracted from God and irritable with Him while He continues to say to us, "Look to Me, and be saved . . . ." Our difficulties, our trials, and our worries about tomorrow all vanish when we look to God.

Wake yourself up and look to God. Build your hope on Him. No matter how many things seem to be pressing in on you, be determined to push them aside and look to Him. "Look to Me . . . ." Salvation is yours the moment you look.

More...