Welcome to mrhop.com,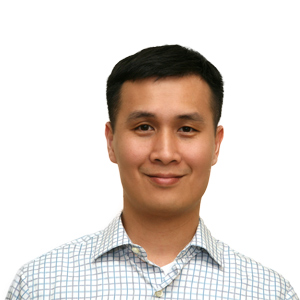 While in college 1998, I started helping my previous employer with her computer related problems. Soon, her network of professionals started requesting my services. I was doing it for free. But one day, a client insisted on paying. From that humble beginning, my small consulting company started. Since then, I've helped many people and small business owners with their technology related needs. I've always had a knack for hardware coupled with strong understanding of software. With 20 years of experience, no challenge is too great.

I believe in personal interaction and relationships. And always strive to interact face to face, listen to my clients, and recommend the most cost effective solution.

For services and inquiries, please use site contact page.

God bless,
Hop Nguyen

&nbsp
---
My Utmost For His Highest By Oswald Chambers
Am I Blessed Like This?
"Blessed are . . ." (Matthew 5:3-11).

W

hen we first read the statements of Jesus, they seem wonderfully simple and unstartling, and they sink unnoticed into our subconscious minds. For instance, the Beatitudes initially seem to be merely soothing and beautiful precepts for overly spiritual and seemingly useless people, but of very little practical use in the rigid, fast-paced workdays of the world in which we live. We soon find, however, that the Beatitudes contain the "dynamite" of the Holy Spirit. And they "explode" when the circumstances of our lives cause them to do so. When the Holy Spirit brings to our remembrance one of the Beatitudes, we say, "What a startling statement that is!" Then we must decide whether or not we will accept the tremendous spiritual upheaval that will be produced in our circumstances if we obey His words. That is the way the Spirit of God works. We do not need to be born again to apply the Sermon on the Mount literally. The literal interpretation of the Sermon on the Mount is as easy as child's play. But the interpretation by the Spirit of God as He applies our Lord's statements to our circumstances is the strict and difficult work of a saint.

The teachings of Jesus are all out of proportion when compared to our natural way of looking at things, and they come to us initially with astonishing discomfort. We gradually have to conform our walk and conversation to the precepts of Jesus Christ as the Holy Spirit applies them to our circumstances. The Sermon on the Mount is not a set of rules and regulations -- it is a picture of the life we will live when the Holy Spirit is having His unhindered way with us.

More...