Welcome to mrhop.com,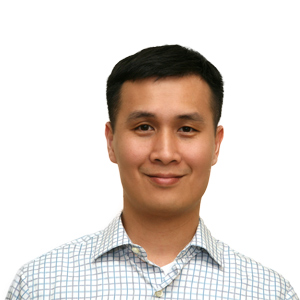 While in college 1998, I started helping my previous employer with her computer related problems. Soon, her network of professionals started requesting my services. I was doing it for free. But one day, a client insisted on paying. From that humble beginning, my small consulting company started. Since then, I've helped many people and small business owners with their technology related needs. I've always had a knack for hardware coupled with strong understanding of software. With 20 years of experience, no challenge is too great.

I believe in personal interaction and relationships. And always strive to interact face to face, listen to my clients, and recommend the most cost effective solution.

For services and inquiries, please use site contact page.

God bless,
Hop Nguyen

&nbsp
---
My Utmost For His Highest By Oswald Chambers
Will I Bring Myself Up to This Level?
". . . perfecting holiness in the fear of God" (2 Corinthians 7:1).

T

herefore, having these promises. . . ." I claim God's promises for my life and look to their fulfillment, and rightly so, but that shows only the human perspective on them. God's perspective is that through His promises I will come to recognize His claim of ownership on me. For example, do I realize that my "body is the temple of the Holy Spirit," or am I condoning some habit in my body which clearly could not withstand the light of God on it? (1 Corinthians 6:19). God formed His Son in me through sanctification, setting me apart from sin and making me holy in His sight (see Galatians 4:19). But I must begin to transform my natural life into spiritual life by obedience to Him. God instructs us even in the smallest details of life. And when He brings you conviction of sin, do not "confer with flesh and blood," but cleanse yourself from it at once (Galatians 1:16). Keep yourself cleansed in your daily walk.

I must cleanse myself from all filthiness in my flesh and my spirit until both are in harmony with the nature of God. Is the mind of my spirit in perfect agreement with the life of the Son of God in me, or am I mentally rebellious and defiant? Am I allowing the mind of Christ to be formed in me? (see Philippians 2:5). Christ never spoke of His right to Himself, but always maintained an inner vigilance to submit His spirit continually to His Father. I also have the responsibility to keep my spirit in agreement with His Spirit. And when I do, Jesus gradually lifts me up to the level where He lived-a level of perfect submission to His Father's will -- where I pay no attention to anything else. Am I perfecting this kind of holiness in the fear of God? Is God having His way with me, and are people beginning to see God in my life more and more?

Be serious in your commitment to God and gladly leave everything else alone. Literally put God first in your life.

More...