Welcome to mrhop.com,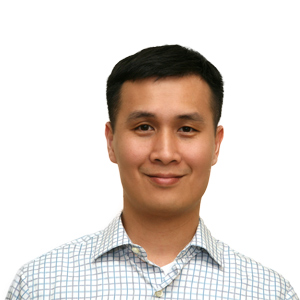 While in college 1998, I started helping my previous employer with her computer related problems. Soon, her network of professionals started requesting my services. I was doing it for free. But one day, a client insisted on paying. From that humble beginning, my small consulting company started. Since then, I've helped many people and small business owners with their technology related needs. I've always had a knack for hardware coupled with strong understanding of software. With 20 years of experience, no challenge is too great.

I believe in personal interaction and relationships. And always strive to interact face to face, listen to my clients, and recommend the most cost effective solution.

For services and inquiries, please use site contact page.

God bless,
Hop Nguyen

&nbsp
---
My Utmost For His Highest By Oswald Chambers
The Explanation For Our Difficulties
". . . that they all may be one, as You, Father, are in Me, and I in You; that they also may be one in Us . . ." (John 17:21).

I

f you are going through a time of isolation, seemingly all alone, read John 17. It will explain exactly why you are where you are -- because Jesus has prayed that you "may be one" with the Father as He is. Are you helping God to answer that prayer, or do you have some other goal for your life? Since you became a disciple, you cannot be as independent as you used to be.

God reveals in John 17 that His purpose is not just to answer our prayers, but that through prayer we might come to discern His mind. Yet there is one prayer which God must answer, and that is the prayer of Jesus -- ". . . that they may be one just as We are one . . ." (17:22). Are we as close to Jesus Christ as that?

God is not concerned about our plans; He doesn't ask, "Do you want to go through this loss of a loved one, this difficulty, or this defeat?" No, He allows these things for His own purpose. The things we are going through are either making us sweeter, better, and nobler men and women, or they are making us more critical and fault-finding, and more insistent on our own way. The things that happen either make us evil, or they make us more saintly, depending entirely on our relationship with God and its level of intimacy. If we will pray, regarding our own lives, "Your will be done" (Matthew 26:42), then we will be encouraged and comforted by John 17, knowing that our Father is working according to His own wisdom, accomplishing what is best. When we understand God's purpose, we will not become small-minded and cynical. Jesus prayed nothing less for us than absolute oneness with Himself, just as He was one with the Father. Some of us are far from this oneness; yet God will not leave us alone until we are one with Him -- because Jesus prayed, ". . . that they all may be one . . . ."

More...