Welcome to mrhop.com,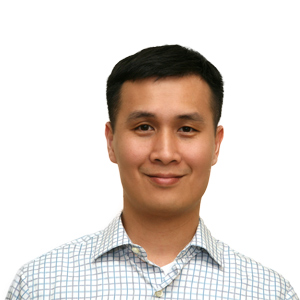 While in college 1998, I started helping my previous employer with her computer related problems. Soon, her network of professionals started requesting my services. I was doing it for free. But one day, a client insisted on paying. From that humble beginning, my small consulting company started. Since then, I've helped many people and small business owners with their technology related needs. I've always had a knack for hardware coupled with strong understanding of software. With 25 years of experience, no challenge is too great.

I believe in personal interaction and relationships. And always strive to interact face to face, listen to my clients, and recommend the most cost effective solution.

For services and inquiries, please use site contact page.

God bless,
Hop Nguyen

&nbsp
---
My Utmost For His Highest By Oswald Chambers
Spiritual Vision Through Personal Purity
"Blessed are the pure in heart, for they shall see God" (Matthew 5:8).

P

urity is not innocence -- it is much more than that. Purity is the result of continued spiritual harmony with God. We have to grow in purity. Our life with God may be right and our inner purity unblemished, yet occasionally our outer life may become spotted and stained. God intentionally does not protect us from this possibility, because this is the way we recognize the necessity of maintaining our spiritual vision through personal purity. If the outer level of our spiritual life with God is impaired to the slightest degree, we must put everything else aside until we make it right. Remember that spiritual vision depends on our character -- it is "the pure in heart" who "see God."

God makes us pure by an act of His sovereign grace, but we still have something that we must carefully watch. It is through our bodily life coming in contact with other people and other points of view that we tend to become tarnished. Not only must our "inner sanctuary" be kept right with God, but also the "outer courts" must be brought into perfect harmony with the purity God gives us through His grace. Our spiritual vision and understanding is immediately blurred when our "outer court" is stained. If we want to maintain personal intimacy with the Lord Jesus Christ, it will mean refusing to do or even think certain things. And some things that are acceptable for others will become unacceptable for us.

A practical help in keeping your personal purity unblemished in your relations with other people is to begin to see them as God does. Say to yourself, "That man or that woman is perfect in Christ Jesus! That friend or that relative is perfect in Christ Jesus!"

More...