Welcome to mrhop.com,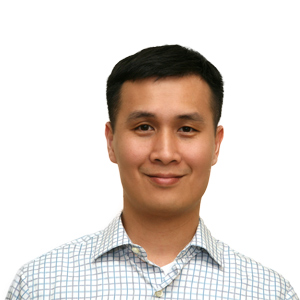 While in college 1998, I started helping my previous employer with her computer related problems. Soon, her network of professionals started requesting my services. I was doing it for free. But one day, a client insisted on paying. From that humble beginning, my small consulting company started. Since then, I've helped many people and small business owners with their technology related needs. I've always had a knack for hardware coupled with strong understanding of software. With 20 years of experience, no challenge is too great.

I believe in personal interaction and relationships. And always strive to interact face to face, listen to my clients, and recommend the most cost effective solution.

For services and inquiries, please use site contact page.

God bless,
Hop Nguyen

&nbsp
---
My Utmost For His Highest By Oswald Chambers
The Changed Life
"If anyone is in Christ, he is a new creation; old things have passed away; behold, all things have become new" (2 Corinthians 5:17).

W

hat understanding do you have of the salvation of your soul? The work of salvation means that in your real life things are dramatically changed. You no longer look at things in the same way. Your desires are new and the old things have lost their power to attract you. One of the tests for determining if the work of salvation in your life is genuine is -- has God changed the things that really matter to you? If you still yearn for the old things, it is absurd to talk about being born from above -- you are deceiving yourself. If you are born again, the Spirit of God makes the change very evident in your real life and thought. And when a crisis comes, you are the most amazed person on earth at the wonderful difference there is in you. There is no possibility of imagining that you did it. It is this complete and amazing change that is the very evidence that you are saved.

What difference has my salvation and sanctification made? For instance, can I stand in the light of 1 Corinthians 13, or do I squirm and evade the issue? True salvation, worked out in me by the Holy Spirit, frees me completely. And as long as I "walk in the light as He is in the light" (1 John 1:7), God sees nothing to rebuke because His life is working itself into every detailed part of my being, not on the conscious level, but even deeper than my consciousness.

More...